Happy CD Release Day! HOLDING ON is now available on CDBaby and iTunes!
4.6.16
The UK TOUR is underway! Listen to this interview on BBC Radio London!
3.19.16
CD Release Show tonight in Madison at the High Noon Saloon! Thanks to the Isthmus for this interview/ article.
2.22.16
What a great week at Folk Alliance in Kansas City! A huge thanks to everyone who came out to my Official Showcase and to those who stopped by The Wisconsin Room!
2.5.16
The new album "Holding On" is FINISHED!! Now I need your help spreading the word! Check out my Kickstarter to pre-order the album + tons of other great rewards!
10.6.15
In the studio all week recording NEW songs for the NEW album! Here's a taste
9.15.15
Wednesday's show with Blake Thomas is SOLD OUT! But don't worry- we added a second show on Thursday, Sept. 24. Get your tickets before they're gone!!
8.24.15
Review of the High Noon Saloon show in NO DEPRESSION!
7.15.15
Madison Show with the band!
6.27.15
Check out this interview with my friend Kelly Walker on the Sundilla Acoustic Radio Hour recorded in Upstate NY!
6.20.15
We're wrapping up the East Coast tour- thanks to everyone who came out to the shows from Florida to New York! I'm looking forward to a relatively calm Summer back in Wisconsin. Stay tuned for upcoming Midwest show announcements and a new album announcement!
3.30.15
Well, we're a couple weeks in to a great UK tour with Kelley McRae just a few more and then I head to the Netherlands, Austria and Switzerland! Check out the tour page for all the dates
1.18.15
It's official! I'll be performing an OFFICIAL SHOWCASE at the Folk Alliance International Conference in Kansas City next month! Also will be co-hosting a private showcase room, "The Wisconsin Room"!
12.01.14
Very excited to be a part of Peter Mulvey's "Lamplighter Sessions" at the Cafe Carpe! Tickets for the Dec. 12th show are available here
11.23.14
The new duo album with Blake Thomas, "The Attic Session", is now available for download on Bandcamp!
9.11.14
Got some great Midwest shows coming up, including Madison & Minneapolis w/ Kelley McRae and CD release shows in Madison & Milwaukee with Blake Thomas! Also, Dubuque, Chicago and more!
9.8.14
What an honor to play at the legendary Bluebird Cafe in Nashville last night!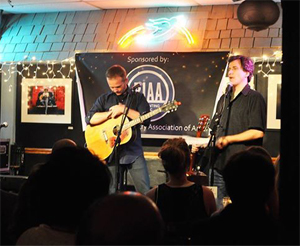 7.14.14
Just wrapped up a great week of shows with John Statz in support of "12 August". The last show in Denver was especially memorable- with Jeffrey Foucault and Billy Conway joining us on "World of War"! Check out the video
3.11.14
Check out the new video for "Nowhere" filmed in Kansas City and produced by NoDak Films!
3.1.14
The new duo album with John Statz, "12 August", is available now in digital or CD format! Get yours here!
1.15.14
Well that was an interesting year, folks. 12 months, 38 States, 11 countries and over 200 shows! Now it's time to make a new record and get back to the road. Please keep checking the tour page as there are new dates coming up all the time. We'll be seeing you back in the Pacific Northwest, New England and the Southeast and by the autumn I'll be back in Europe and with some great friends….This coming month I'll be all over the Midwest, including a couple shows with my friend Peter Mulvey, a stop at Folk Alliance International in Kansas City and a CD Release show with Denver pal John Statz. Look for our new duo album "12 August" coming out February 18!
12.21.13
Back in the good ol' US of A! We had a fantastic 3 1/2 months in Europe. . . can't wait to go back! A HUGE thanks to everyone who hosted us and/ or came out to the shows. Check out our flickr page for photos from all 9 countries we visited!
10.6.13
Well we're already one month into the 3rd annual European tour! Still lots of shows coming up in the UK, Netherlands, France & Germany- check out the tour page for all the stops! Also, be sure to stop by the blog and the flickr page for photos and stories from the road!
7.23.13
It's been a great month in the Northwest- complete with perfect weather and several great shows. Three more Washington gigs this weekend, before we head East and then South! Check out the whole crazy schedule on the tour page.
6.18.13
The first of 2 shows in Montana is tonight! Followed by Idaho and then a month-long residency in Seattle! Check out the tour page for all the gigs.
4.27.13
Wrapping up the Northeast portion of the tour. . . Heading back to the Midwest! Take a look at the tour page for all the new dates. Also, we've got two more Podcast episodes!!
3.11.13
We just finished making the first episode of our Podcast, "Get in the Van!", where we interview musicians that we meet up with on the road, ask them questions and get them to play a song or two. Check out this episode with our friend Peter Mulvey!!
3.6.13
Welcome to NYC! We're about a week into the Northeast part of the mega-tour, and spending this entire month in New York. Check out the tour page for new Northeast dates including NYC, Boston, Maine and more!
1.8.13
Happy (belated) New Year! We're in Georgia this month, kicking off the 2013 cross-country Van tour! Played the Eddie Owen Presents open mic last night at the Red Clay Theatre and won! What an honor, because there were many talented people there. I was especially blown away by Kelley McRae-check her out! And check out the tour page for new Southeast and Northeast dates.

11.6.12
Happy Election day! Unfortunately, we're missing the festivities. The first month of European Tour 2012 is coming to and end, and there's still 5 weeks left! Just got a new review in of Nowhere from Rootstime.be (Belgium). . . Apologies to any non-Dutch speakers. Here's an excerpt (translated):

The sincerity of the songs shines and the subtle and beautifully detailed instrumentation ensure that you always stay focused...
10.16.12
First week of the European Tour has already come to an end! We've had fantastic shows in London, Dorset and W. Sussex. More shows are still being added, though- check out the tour page for updates!
9.20.12
New Review of "Nowhere" on Music-News.com!
With a gentle American drawl and just the right sprinkle of angst, Harty has a warm and welcoming vocal-and when it is backed by the gorgeous tones of a fiddle and guitar. . . the combination is delightful.
9.6.12
The BIG tour kick-off show is next week, Sept. 12th, at the High Noon in Madison! Stop by and say "farwell for now"!
9.5.12
New UK/ Ireland tour dates! Nowhere is getting some good play on Celtic Music Radio!
8.18.12
After the European Tour, I'll be hitting the road for an entire year! Check out the Blog for more info! Also, stop by the new Membership page to be a part of the "Road Club"!
6.25.12
Big European Tour coming up this Fall! Check out the Tour page for dates/ venues!
2.5.12
After the East Coast Tour, it looks like I'll be heading West! NorthWest, that is, in April. . .
1.28.12
Working on booking an East Coast Tour for late March- dates confirmed in CT and NY so far. . . keep checking the Tour page for updates!
10.19.11
One week into the UK tour and it's going great! Check out the new blog/tour diary for photos, stories, videos and more!
9.13.11
Another review of "Nowhere" on Backroads UK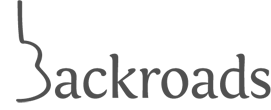 "Whiskey and morphine have been good friends to me" is the opening line of Josh Harty's third album. It pretty much ensures you know right from the start that this is not going to be a cheerful album and it doesn't disappoint. Nor does this excellent album disappoint in any other fashion. . .
9.12.11
Check out the review of "Nowhere" on Americana UK!

. . . Harty has a warm, intimate performance style. You can ease into his songs from the first note and his voice has that perfect combination of resignation and hope. The songs are all downbeat, even mournful, and Harty's performances are utterly convincing, whether on the doom-laden "Whiskey & Morphine", the more upbeat tune (but downbeat lyrics) of "Sweet Solution". . .
8.20.11
"Nowhere" reviewed on Lonesome Highway!

"The first thing that hits you is Harty's world weary voice on Whiskey & Morphine as a song that talks of self-destruction and sets the tone for what is to come. . . Harty draws you into his songs and you are a part of his world."
-Stephen Rapid
8.15.11
TONIGHT: the online CD release show for "Nowhere"
8:00 Central Time at Stageit.com!
7.23.11
"Nowhere" will be available for purchase or download at CDbaby.com on Saturday, July 30th!
7.20.11

Check out the review of "Nowhere" in No Depression!
"I reckon this'll be the third album for Wisconsin native Josh Harty. Coming from an intensely musical background, he seems to have been playing and performing most of his 30-odd years and his fluency on the acoustic guitar is a testament to all those years of playing. As a songwriter, I would say he's striving to be as honest, as true to an emotion, as he can possibly get. . . there is a dignity to this music making that leaves us feeling enriched for the experience. "
-John Davy, No Depression
5.16.11
The new album, "Nowhere", will be available in the U.S. on July 30th!